Ống Thủy Lực SAE100R17
SAE 100 R17 steel wire reinforced hydraulic hose is suitable for some equipment whose installation space is compact and narrow, because it has smaller bending radius and outside diameter. It is composed of three parts: tube, reinforcement and cover. The tube is made from black oil resistant synthetic rubber, making the hose widely used in delivering oils. The reinforcement is made from one layer or two layers of high tensile braided steel wire, making the hose have high working pressure. The cover is made from super high quality weather resistant synthetic rubber, making the hose resistant to abrasion, corrosion, weather, ozone, aging and cut. Therefore, the hose has longer service life.
HITECH is a supplier and distributor of  brand products in Vietnam market.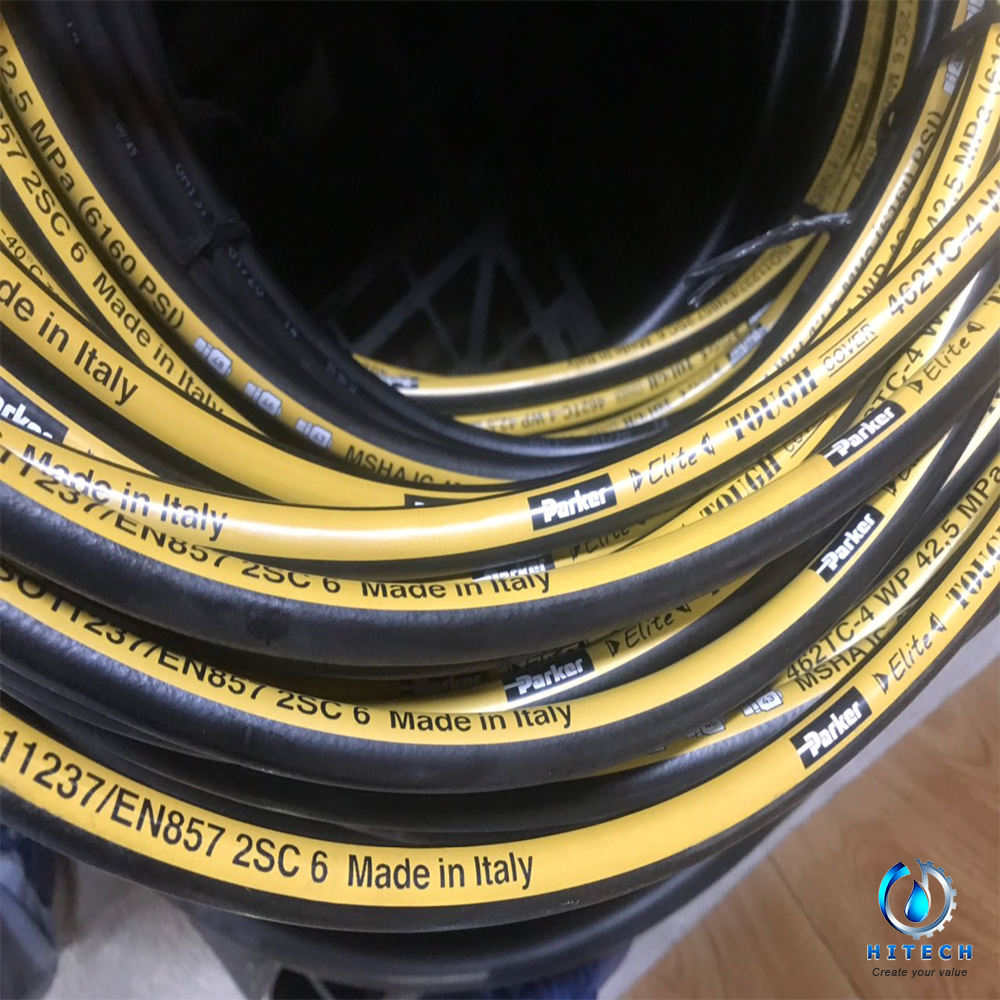 Figure 1. Hydraulic Hose
Figure 2. Hydraulic Hose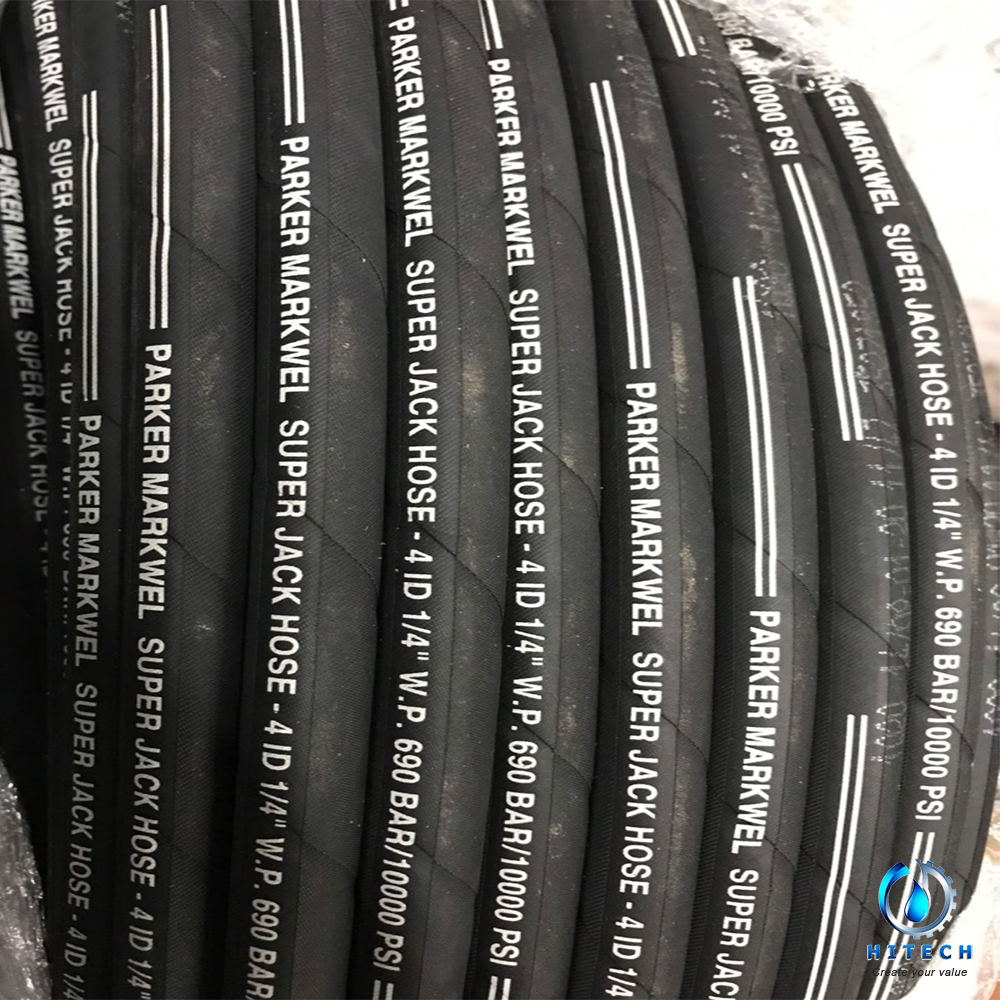 Figure 3. Hydraulic Hose