UHMWPE Chemical Suction Hose
Chemical Suction Hose is a high pressure, high temperature suction and discharge hose designed to handle many commonly used acids, chemicals and solvents. Chemical Suction hose construction incorporates a Smooth Ultra High Molecular Weight Polyethylene (UHMWPE), EPDM that features a temperature rating to 120°C, meets FDA, USDA and 3-A requirements, and will not leach into and contaminate the product being conveyed. The dual wire helix provides full suction capability, kink resistance and a path to conduct a static electrical charge to ground, and is suitable for use with internally expanded couplings. The cover is resistant to abrasion, mild chemicals and ozone.
HITECH Company is the exclusive supplier and distributor of industrial hoses, rubber hoses, Pvc hoses, hydraulic hoses of the world's most famous and quality brands in Vietnam market. 
Figure 1. Chemical Transfer Hose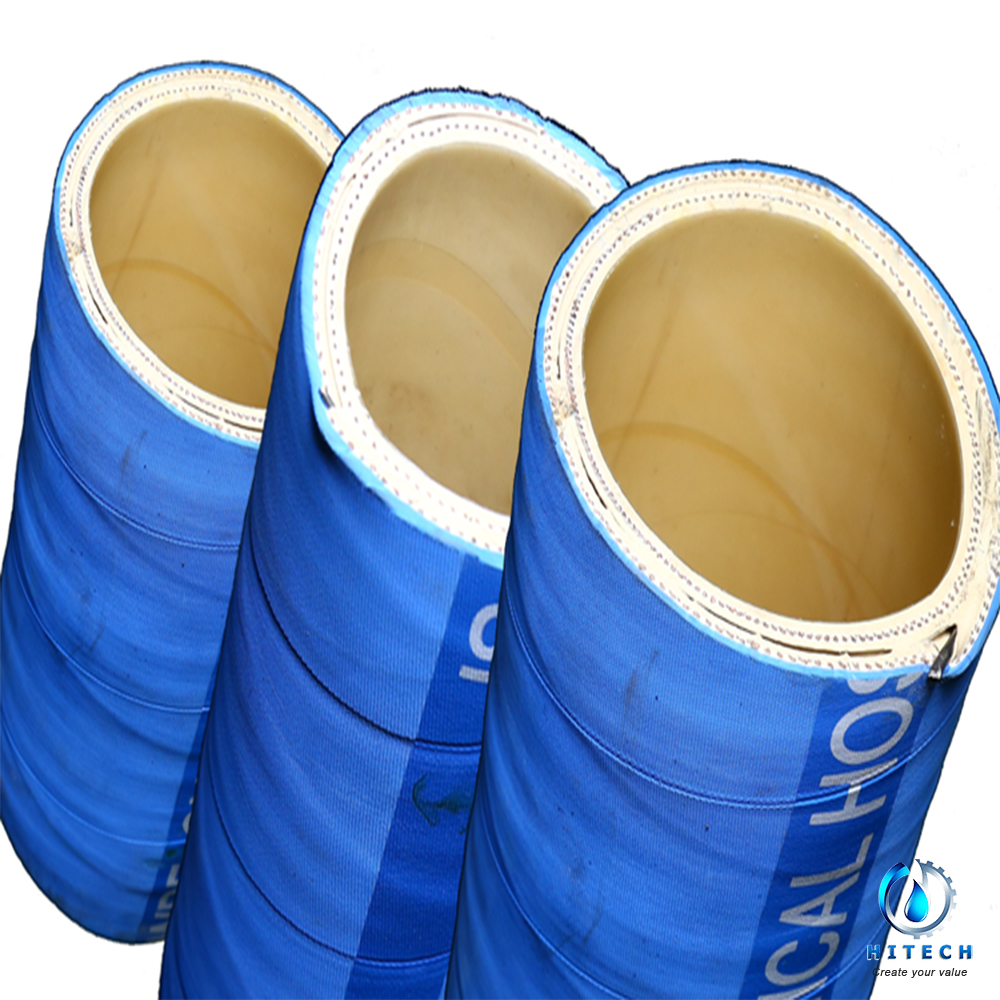 Figure 2. Chemical Transfer Hose
Figure 3. Chemical Transfer Hose