Ống Nhựa Lõi Thép
PVC Steel Wire Spring Hose is made from 100% pure PVC compound with galvanized steel wire reinforcement to make it negative pressure resistance, This is a new type of reinforced PVC hose, an ideal substitute for other rubber .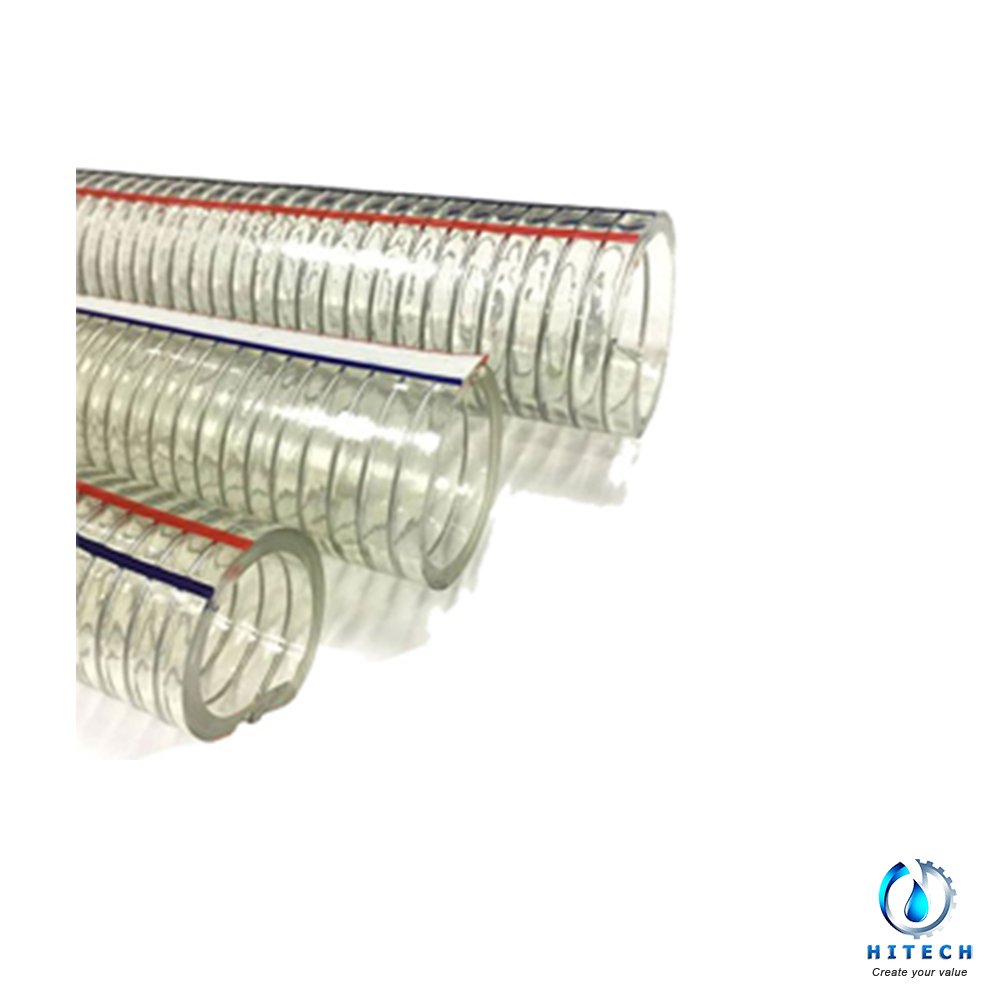 Figure 1. PVC Steel Wire Hose
Figure 2. PVC Steel Wire Hose
PVC Steel Wire Hose is chemical, ozone, atmospheric and flame resistant as well as self extinguishing. The applications of this hose include all vacuum lines, food and beverage dispensing. Its one piece construction is the result of a unique process that embeds the spring wire reinforcement within the walls of the hose, resulting in a homogenous mass. There are no separate layers or laminated plies. As a result chemicals and gases cannot attack the metal spring wire and the hose retains its strong anti-collapsible features under both high pressure and low vacuum applications. This hose has the added advantage of being transparent so that the user can see what is going on inside it.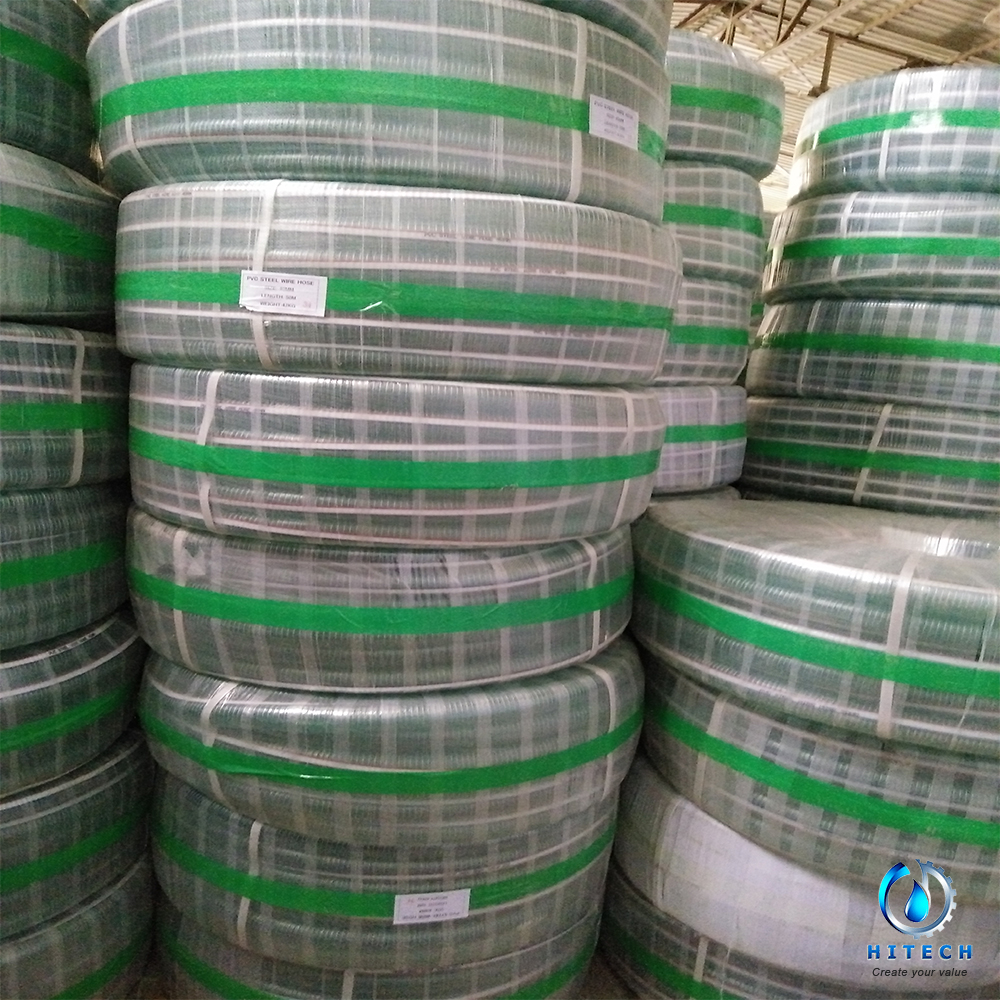 Figure 3. PVC Steel Wire Hose
Figure 4. PVC Steel Wire Hose
CÔNG TY TNHH TM DV KỸ THUẬT HITECH – Chúng tôi cam kết mang đến cho khách hàng sự hài lòng tối đa, các sản phẩm đa dạng, đảm bảo đúng chất lượng, đúng tiến độ và giá thành hợp lý nhất.
Địa chỉ: 39/6 Trinh Hoai Duc Street, Hiep Phu Ward, District 9, Ho Chi Minh City, Vietnam
Hotline: 0975 117 070<> 0947 177 070 (Mr. Dương)
Email: Sales@hitechcorp.com.vn
Website: https://hitechcorp.com.vn <> ongnhuamemvietnam.com <> ongcaosuvietnam.com < > thietbimaybom.com < > pumpvietnam.com