PUMA PU Pnuematics Tube 6x4mmx200m
Polyurethane is the lightest of all thermoplastics available today. It has a good resistance to most fuels, oils, greases, and many other, solvents, chemicals, and gases. Polyurethane tube is highly elastic and lightweight, making it easy to work with. It is very flexible, even at low temperatures, and a good bend radius can be achieved. Ether tubing is resistant to hydrolysis, fungus and weathering. Ester tubing types give maximum abrasion resistance and good oil, solvent and grease resistance. Both of these polyurethane tubing materials meet FDA requirements.
HITECH Company is the exclusive supplier and distributor of  Pneumatics tube, industrial hoses, rubber hoses, Pvc hoses, hydraulic hoses of the world's most famous and quality brands in Vietnam market.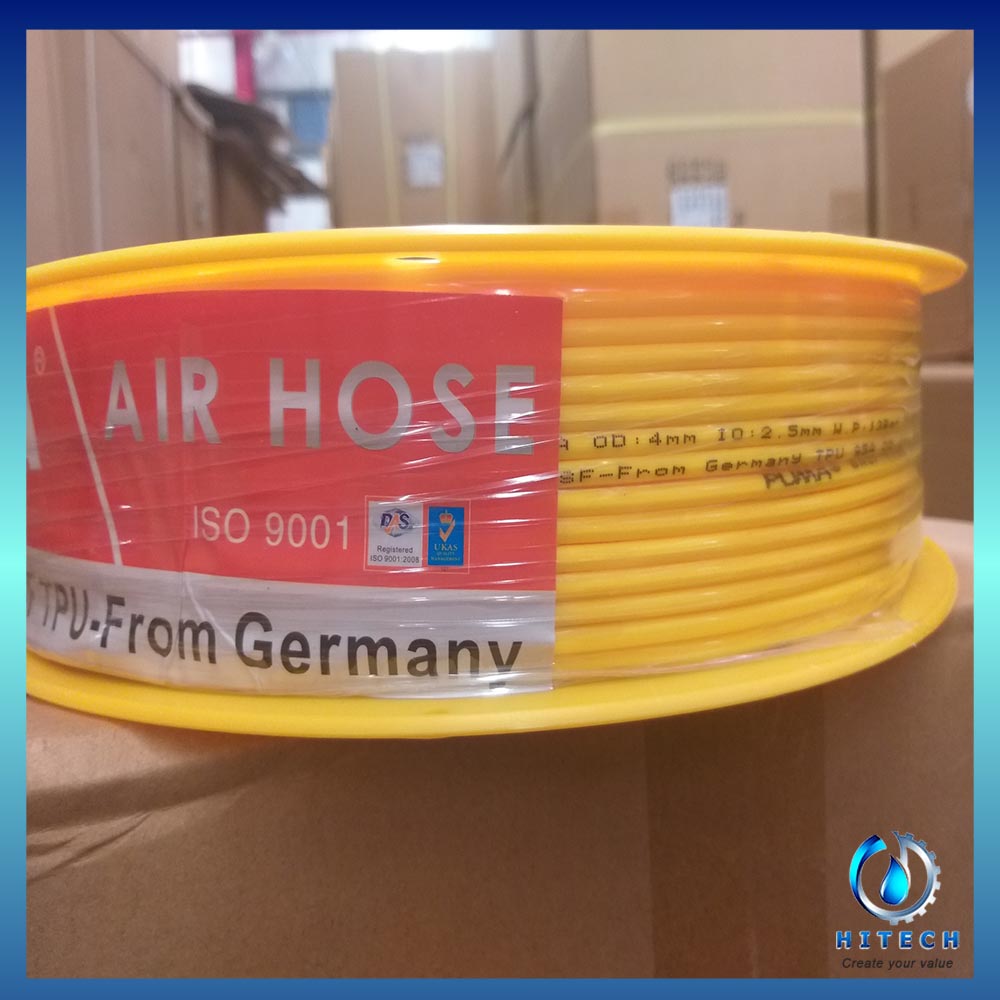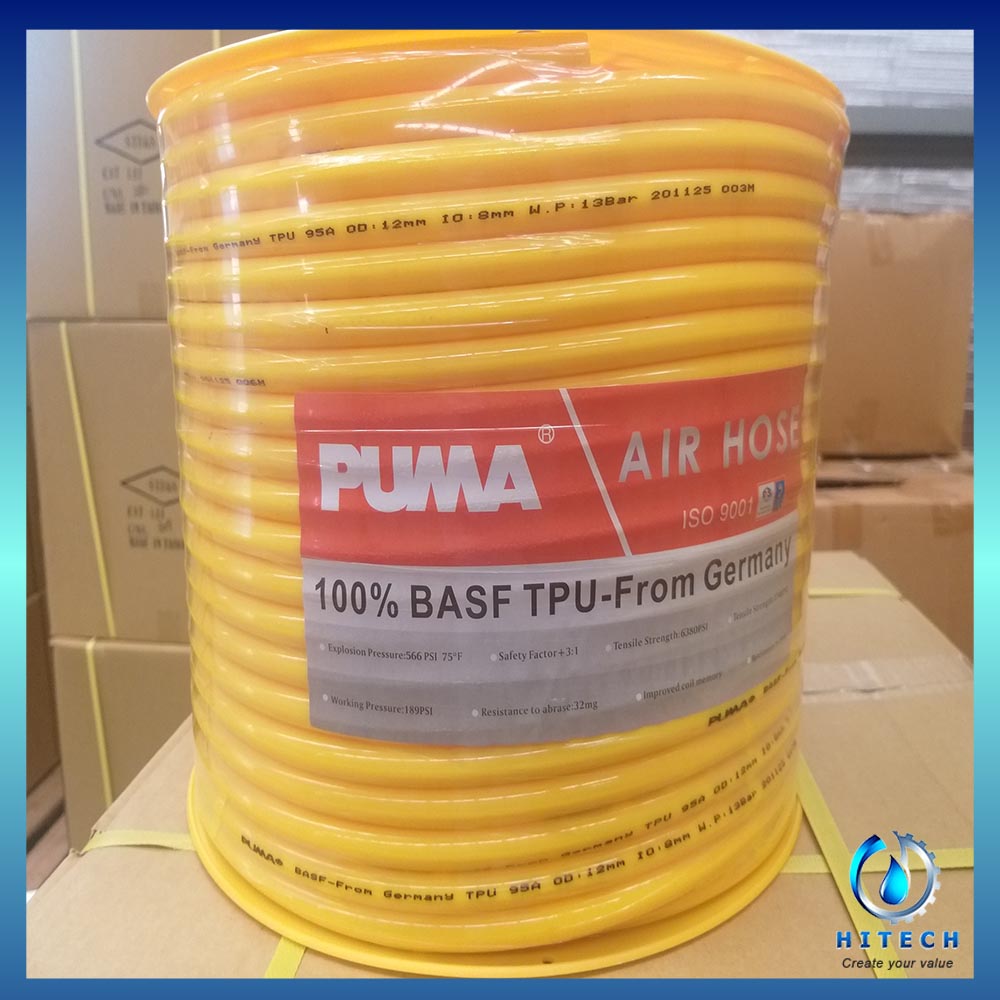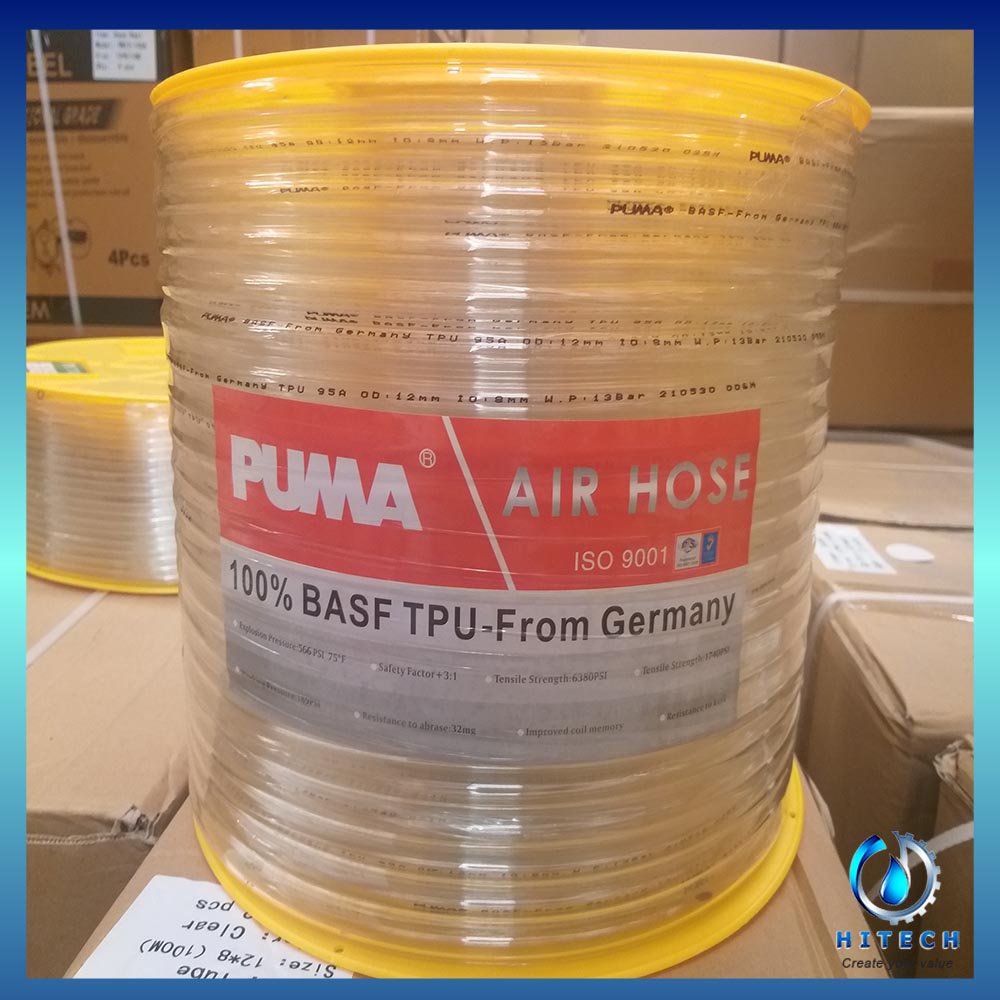 HITECH ENGINEERING SERVICE TRADING COMPANY LIMITED (HITECH STC)
Office: 39/6 Trinh Hoai Duc Street, Hiep Phu Ward, District 9, Ho Chi Minh City, Vietnam
Warehouse: 156 Vo Thi Sau Street, Dong Hoa Ward, Di An City, Binh Duong Province
Hotline: 0975 117 070<> 0947 177 070 (Mr. Duong)
Email: Sales@hitechcorp.com.vn
Website: https://hitechcorp.com.vn <> onnhuamemvietnam.com <> ongcaosuvietnam.com < > thietbimaybom.com < > pumpvietnam.com