Flexible Fluorine (ETFE) Resin Tubing Clear [Model Number: E-SJ]
Multi-Purpose / Chemical Resistance Tube | Single-layer teflon tubing is hard (stiff) and easy to break. Our Flexible Fluorine (ETFE) Resin Tubing is an alternative tubing for a teflon tubing.
HITECH Company is the official import agent and distributor of flexible hose HAKKO-EIGHTRON brand from Japan.
HITECH Company is the exclusive supplier and distributor of  Pneumatics tube, industrial hoses, rubber hoses, Pvc hoses, hydraulic hoses of the world's most famous and quality brands in Vietnam market.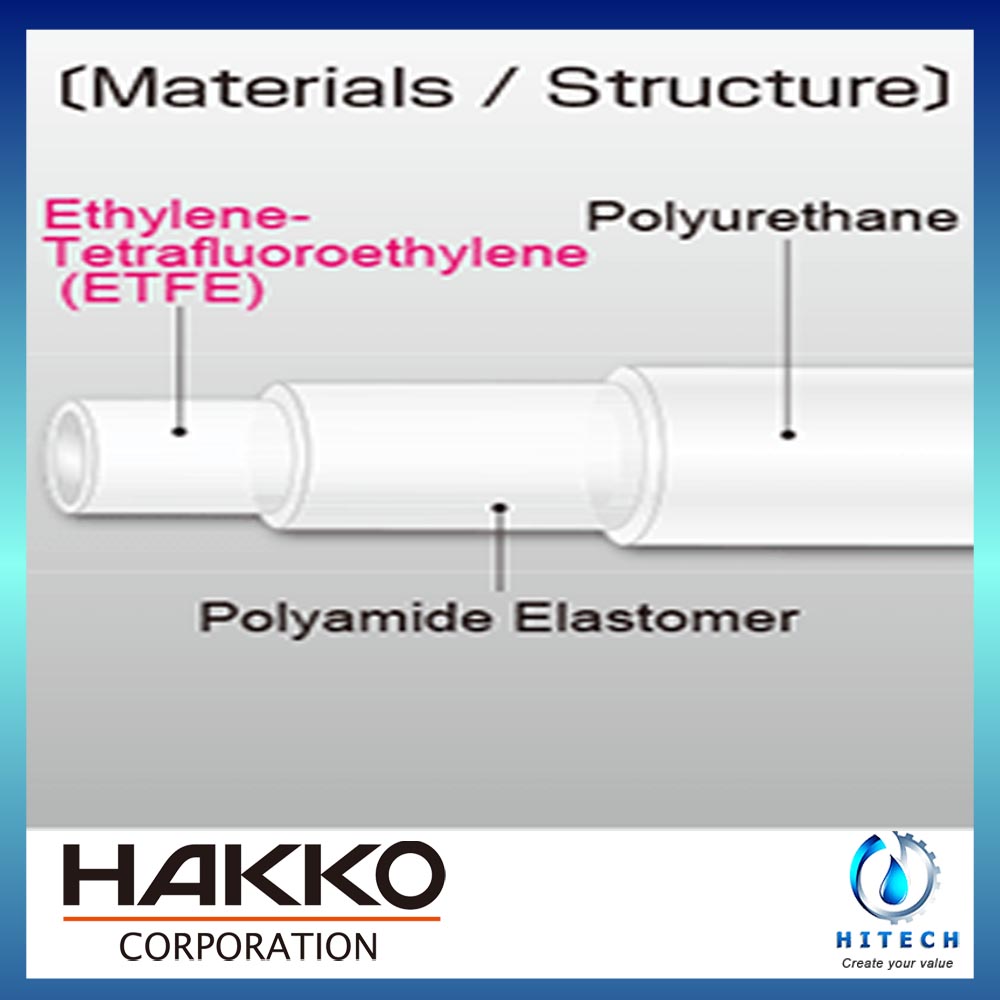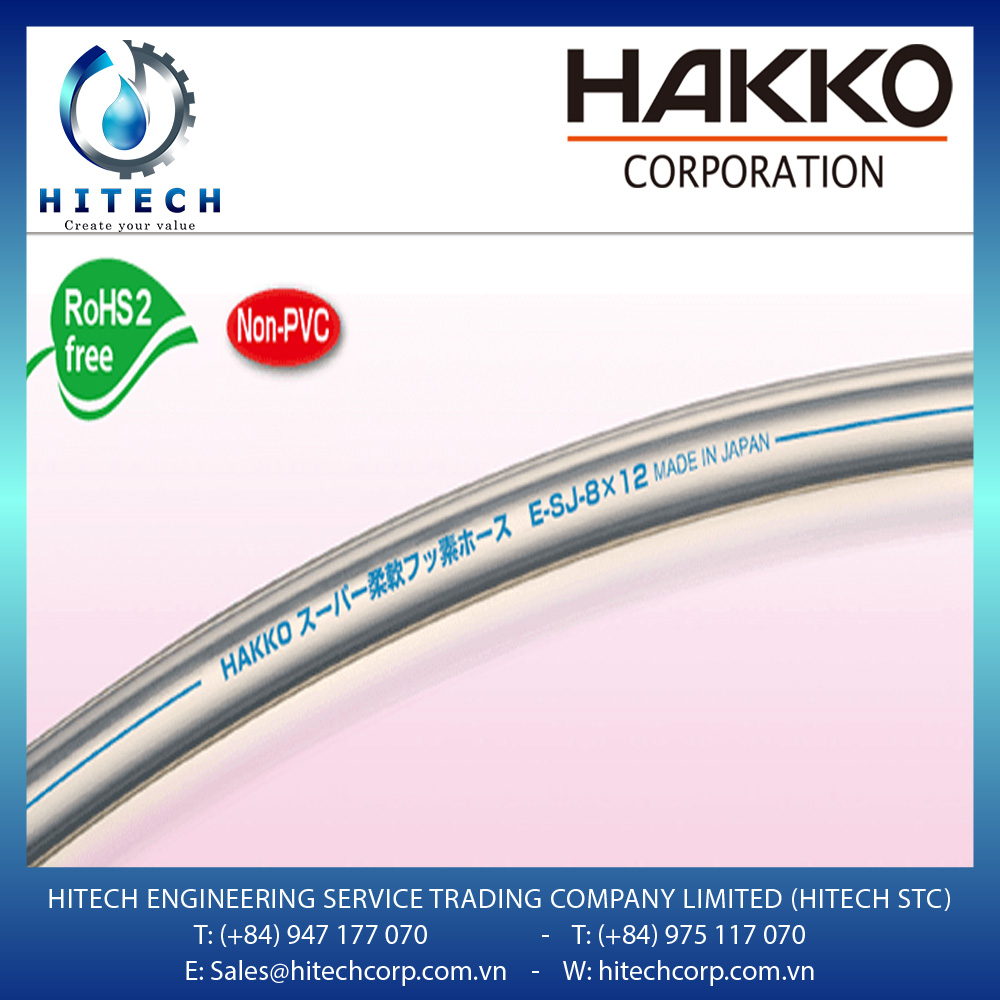 + Fluids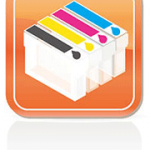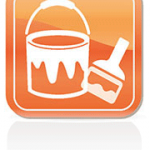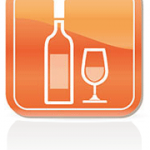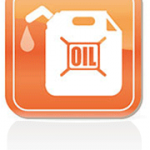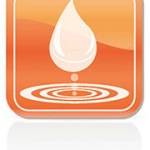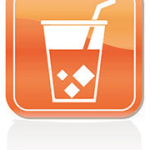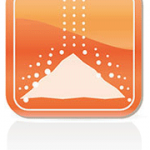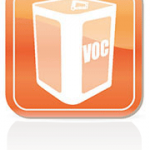 Characteristics
Chemical Resistance…Since the inner layer is made of 

ETFE fluorine resin

, E-SJ is resistant to most of the chemical substances. For more information, please refer to chemical resistance data.
Flexibility…Due to the laminated structure, compared with a single-layer fluorine tubing, E-SJ is superior in flexibility. This improves your work efficiency. Please check the video clip to see the difference in flexibility between E-SJ and a teflon tubing.
Hard to Break…Unlike a single-layer fluorine tubing, E-SJ is less likely to break. (Even if it breaks, you can restore its shape to some extent.)
Non-Adhesiveness…Since fluorine resin is superior in water-proof and 

non-adhesiveness

, you can wash out the fluids very easily.
Abrasion Resistance…Fluorine resin (inner layer) shows high levels of 

abrasion resistance

. Thus, you can even transfer 

chemical slurry

.

Plasticizer

-Free…E-SJ does not contain 

plasticizer

 (an elution material) at all. E-SJ is an oil-free tubing.
Non-PVC…E-SJ is made of non-PVC materials.
Low Elution and Low Odor…Since E-SJ contains very low levels of elution and odor, it is highly recommended for use in transfers of food, beverage and cosmetics.
High Purity…Fluorine resin does not contain any additives such as 

plasticizer

, so E-SJ is suitable for transferring 

high purity chemical fluids

.
Easy to Cut…Since we print the cut mark on the hose every meter, it is easy to cut the length you would like to.
Transparency…E-SJ enables you to check the fluid very easily.
Original Fittings…By using our original fittings, you can avoid accidents which are caused by incorrect choices of hose and fittings. For more information on our original fittings, please scroll down to the end.
Certificates and Regulations
+ RoHS2…E-SJ is compliant with RoHS2 requirements (directive 2011/65/EU:RoHS2). (RoHS 2 Compliant products mean that they do not contain or below the threshold of 10 substances.) Certificate is available on request.
+ EU REACH and UK REACH…E-SJ is compliant with REACH SVHC 24th list (211 substances). Certificate is available on request.
+ UL94HB Equivalent…According to the third-party institution test, E-SJ is confirmed as equivalent to UL94HB (Flame Retardancy Test UL94HB Horizontal Combustion Test). Certificate is available on this webpage.
+ Food Sanitation…E-SJ conforms to the Food Sanitation Law No.370 (No.370 of the Ministry of Health and Welfare for Food Sanitation). (Conformity to N-Heptane). [Regarding the conformity of "Partial Revision of the Food Sanitation Law" (Effective on June 1, 2020) and Positive List System (PL), please download here.]
HITECH ENGINEERING SERVICE TRADING COMPANY LIMITED (HITECH STC)
Office: 39/6 Trinh Hoai Duc Street, Hiep Phu Ward, District 9, Ho Chi Minh City, Vietnam
Warehouse: 156 Vo Thi Sau Street, Dong Hoa Ward, Di An City, Binh Duong Province
Hotline: 0975 117 070<> 0947 177 070 (Mr. Duong)
Email: Sales@hitechcorp.com.vn
Website: https://hitechcorp.com.vn